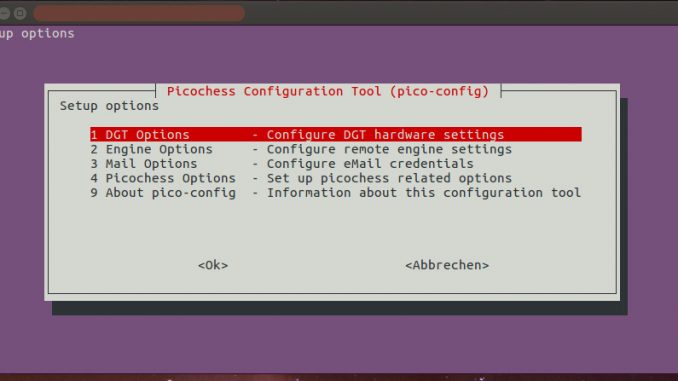 In last months i put alot of effort to make all picochess settings available on the DGT clock too. But some settings aren't that important or simply too complex to enter on the DGT chess clocks – for example your eMail(-server). Also alot of users would like to be able to bring their DGTPi clock online to update picochess.
Well, for the WPA keys there is a way from the underlying linux system called "raspi-config". All you need to do it login to your raspberry pi (DGT-Pi chess computer), and enter this command by hand. But despite this wlan stuff – as an example what you can configure with raspi-config – i'm always asked to provide a better user interface to setup more. Similar to "raspi-config" i implemented a software called "pico-config", where you can setup most missing picochess parameters. This software is not meant to be used all the time instead to build a bridge to users fearing to enter commands on linux directly. Right now this software is not part of picochess, but if download it here: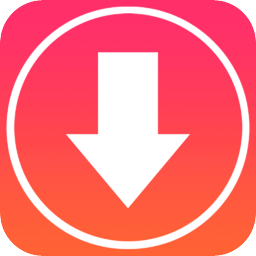 What you can do with pico-config This tool allows you to change some picochess.ini...
Since this tool is no longer beta and alot of people using this without giving me abit money back, i now decided to increase the minimum price from 0€ to 2€. If you have a subscription plan you get from 50% to 100% discount (depending on your level).
Since 22.Aug 2018 you can download this tool for free for your personal usage. But you are not allowed to make it public available! If y like it, please take a look at the "about" tool-section 😉
If y have a subscription plan and using a picochess version 0.9P or above y need a different tool. That's cause i have new flags there. Please download it from the appropriate place.

I shortly describe abit the software sections: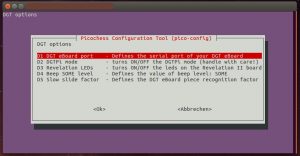 Here you can setup DGT related stuff like where your DGT eBoard is connected to, if you have a DGT-Pi or not or what the "some" means on beeps (remember you can setup "all, none, some" in chess clock menu.
Another parameter is this "slow slide factor" which basically slow down the piece recognition in case you suffer from multi spoken voices during you're sliding very slowly. Please only change this to not zero if you suffer this problem.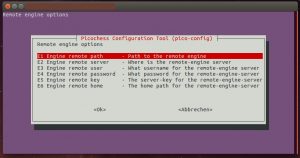 In this section you can setup several parameters you gonna need to activate the "engine remote server". As i posted before you can even run your engines on a powerful hardware like a windows PC. But to connect picochess with this computer you need to enter several credentials.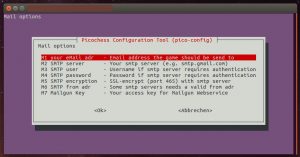 picochess can eMail the games in pgn format to you. But to do so, you need to enter eMail credentials here.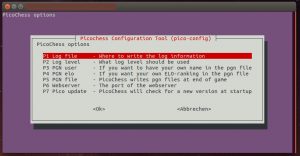 In this section you can enter log information and some pgn info which is put inside the pgn file send to your eMail box – see section before. Also you can enter the webserver's port. The webserver display is what you can see alot of times in title picts from former posts. Finally you can activate updates of picochess.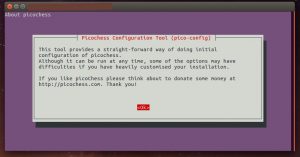 Usage of this tool:
You navigate through the menus selecting with "ok" or go back one step to upper levels. If you at the top level leaving this tool your choosen values are written to the picochess.ini file. Now you only need to restart your picochess and you can enjoy this settings. Have fun!