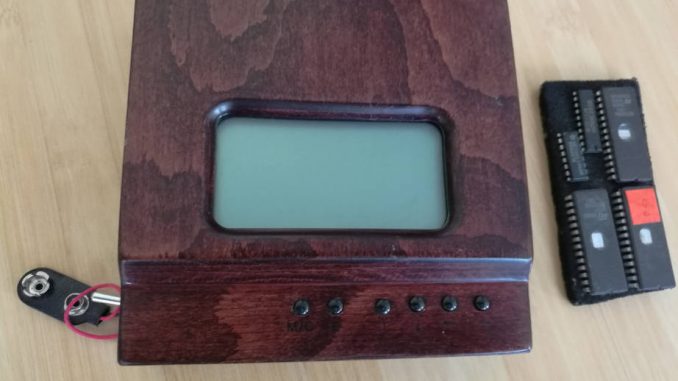 In former times i was also doing electronics and i always enjoyed to program my own chess program. In the nineties the microcontroller H8 was beginning to get popular in various chess computers. Well, i always wanted something special – so  i designed my own hardware. I wanted to have something noone else has, it should look nice&cute.
i even let a wooden case be produced. Wood looks alot better as plastic. Therefore i also love my Mephisto Lyon32 chess computer or nowadays these dgt e-boards.
What you can see in the title picture is the final version of my hardware. I called it "thinking machine". Inside is a H8/325 micro-controller running my own chess program which i developed in H8 assembler.
Entering the moves are done with these 6 buttons. The thinking machine has a graphic display to display the board, and its moves.
Nowadays i don't do chess programs anymore. But i always miss it, and maybe after some time, i really write another chess program again 🙂 Right now i'm busy with picochess and at most i help the chess developers to find problems in their chess engines.
After sitting infront of my computer for several weeks, i finally had the pcb layout ready and was able to let the pcb be produced. Here is a picture of the pcb: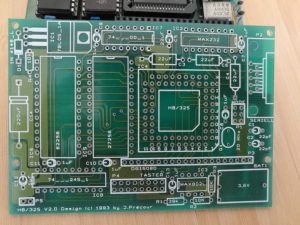 I also had various versions of this pcb (thinking machine) like these: