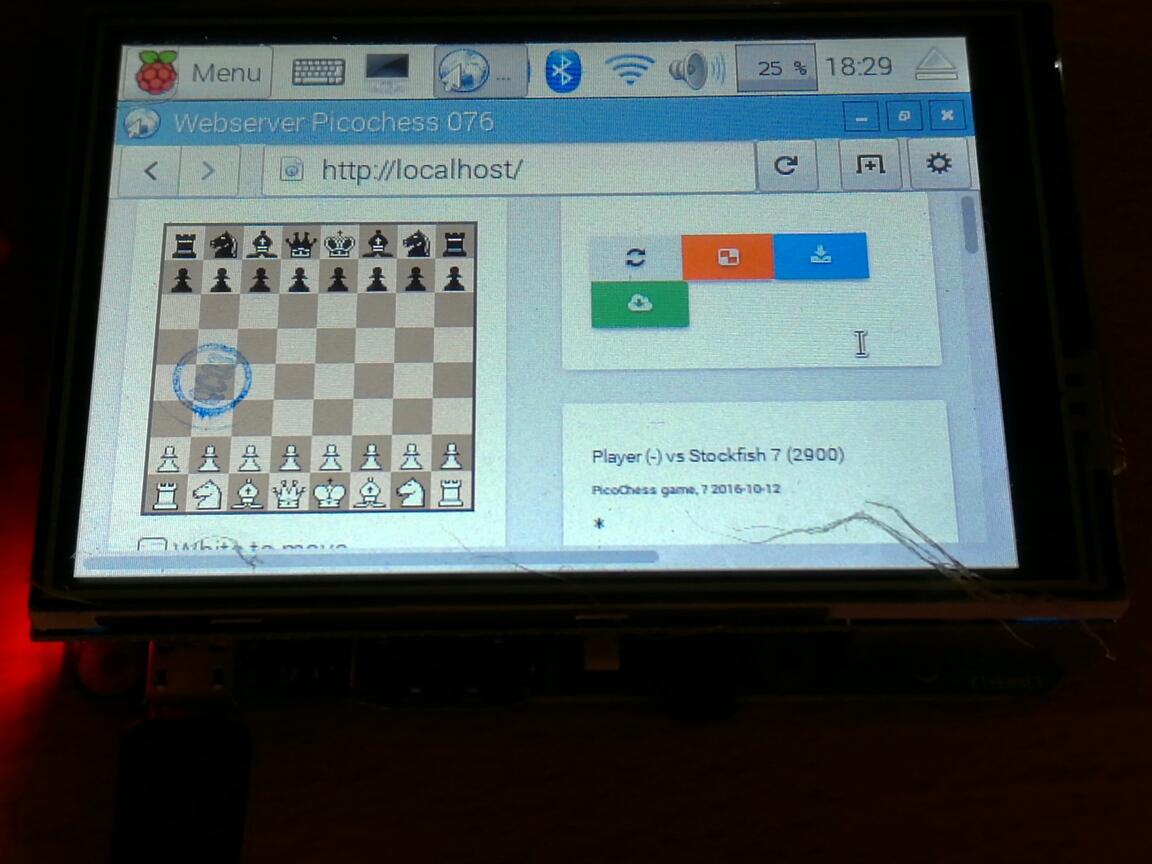 Picochess v0.78 finally talking with human voice. Since very long picochess using a system called "ChessTalker", where the voice is made by TTS (Text to speech). That was working more or less okay. It sounds like a computer and for me the speech was far too slow.
I wanted to change that but i never had the time to deal with sound & python and therefore i was always delayed. Since December 2015 DGT also wished to have a human voice system – they even told me they can provide the sound files for it.
Anyway, i got some (from dgt) but they aren't complete in this moment. So, i also asked Al (he is native english speaking) to record some sounds and you can guess it already 😉 i put them in the new release and say goodbye to TTS (aka ChessTalker).
Right now the voice are in english only but i hope someone is willing to record some in his/her own mother language so i can import that inside too. Picochess can already display messages in english, german, french and dutch, so i hope to have these 4 voice languages at minimum 😉 Perhaps we even get more then one speaker for each language. Who wants to get famous?
Despite this talking function i also implemented a "send log file" directly to your eMail box. Now its alot easier to send the file to a developer (like me) helping us to solve problems you might have. For this you only need to go to "System>Log" and your pgn email credentials are used to send out this file.
Speaking about pgn you might also enjoy that now the pgn file is attached to the eMail for better usage in your own pgn editor.