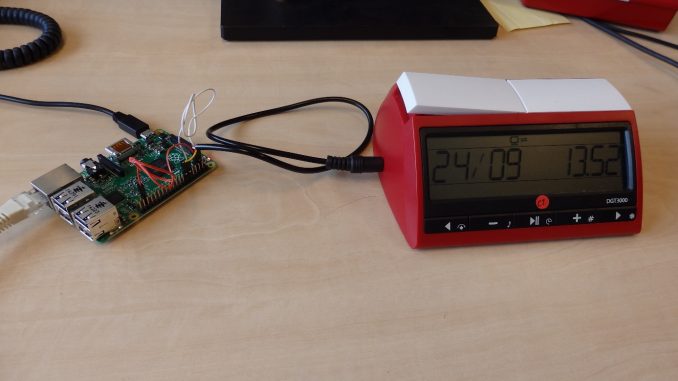 In this article i shortly describe how to turn your DGT3000 into a DGTPi. Please be aware that if you make a mistake in your cabling you can destroy your DGT3000 or/and your Raspberry Pi. This article is therefore without any guarantee of any kind. Use this on your OWN RISK. You have been warned!
What i describe here is how we developers setup a DGT-Pi during it was not available around November 2015. Perhaps nowadays you can even have a Raspberry Pi Zero inside the DGT-3000 directly. But that needs abit more technical experience. Lets make it easy first.
The advantage for DGTPi is that it directly communicates with the Raspberry over I2C instead of using the board. That makes it alot quicker. Also you can enjoy the full 11 digits of the chess clock. Before you begin please check your DGT3000 firmware version. Press + and – at the same time when the clock is paused and it should say "2.02 B150409" – if it saying 2.00 or 2.01 you need to update the chess clock firmware first to make this work – please talk to DGT then – i cant help to update the clock firmware.
Howto setup the
I

2

C

connection with the DGT-3000 chess clock

You can connect a Raspberry Pi directly to a DGT3000 by using a standard 3 wire jack plug and connecting it to 5 pins on the Raspberry. Do not plug the jack into an E-board as they work on 5V which the Pi can't handle.
The base of the jack is ground and needs to be connected to one of the ground pins of the pi. For Example pin 14.

The second connection of the jack is SDA and needs to be connected to both the I

2

C master and I

2

C slave SDA. These are on pins 3 and 12.

The tip of the jack is SCL and needs to be connected to both the I

2

C master and I

2

C slave SCL. These are on pins 5 and 35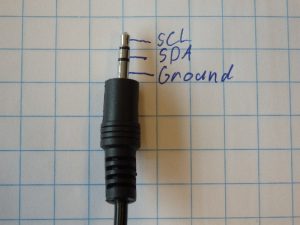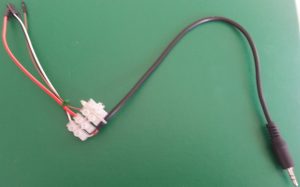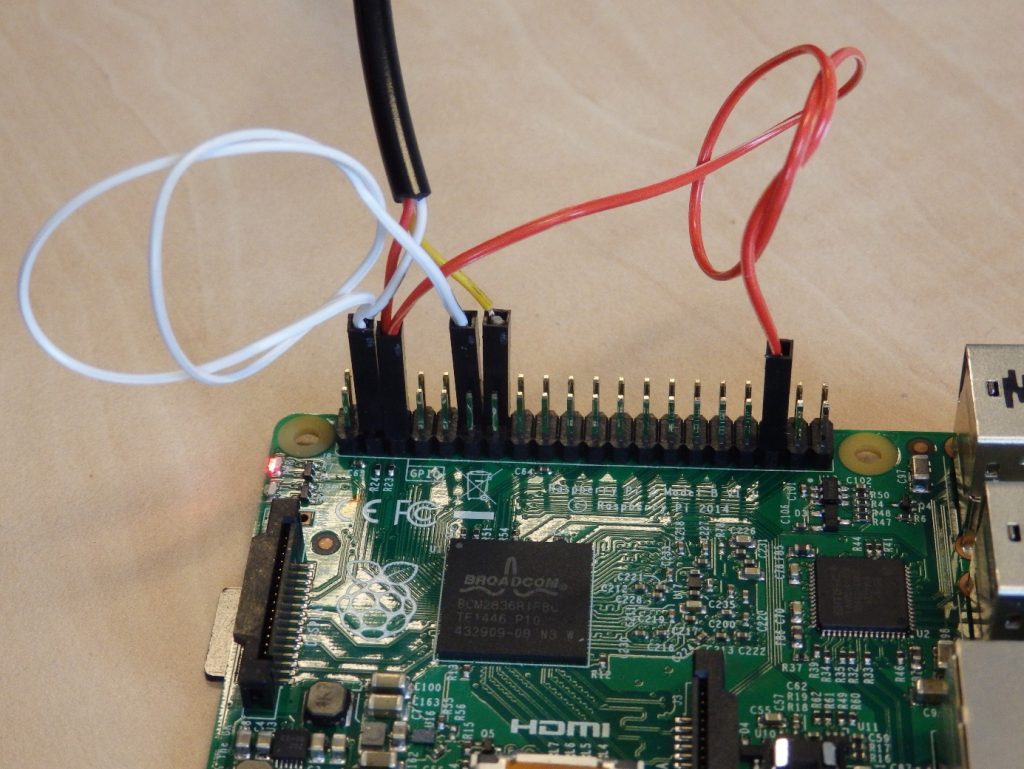 So far the cabling. Now the DGT3000 is directly connected over I2C to the Raspberry Pi. The board is connected like before (over USB or Bluetooth). For the picochess software, you need to tell it to use the "dgtpi" flag. This flag will let picochess communicate over I2C instead of using the board. Thats all you need to change from software – but if you don't it won't work. Please also be careful, if you change this in your picochess.ini file, you must be sure, you won't use this image anymore for a standard DGT3000. If you return, you must also deactivate this dgtpi flag.
If you did all correctly, the next startup of picochess using the quick direct connection so you have something similar to a sold DGT-Pi. Enjoy!