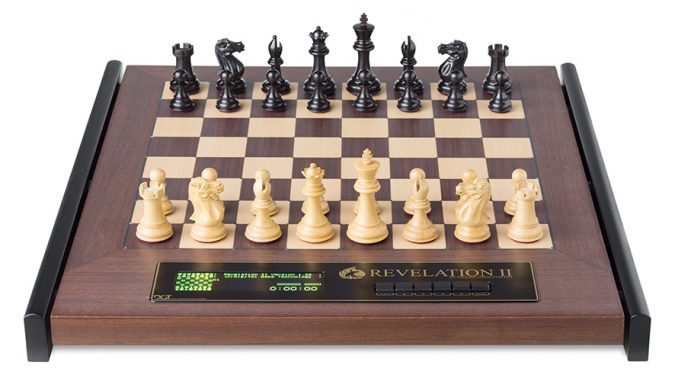 Revelation II
Despite the DGT eBoard you can also use picochess with this Revelation II chess computer. I personally don't have such Revelation II chess board – honestly out of 2 reasons:
its too expensive
it only simulates an DGT XL clock and the buttons (despite the lever) aren't supported. I hope this two issues will be fixed soon 🙂
The positive things about it:
It has square LEDs. This allows picochess to display the move on the board. I really like this feature!
The Revelation II simulates alot of famous old chess computers. My favourites Mephisto included.
For the moment thats all…I'll write more about this Revelation II chess computer lateron. Last but not least, i want to show you a picture Al shot from his Revelation 2 at home. Its really cool..and running the picochess v0.75. Btw. the pieces are from best-men-ever. They make this Revelation even better…but judge yourself: