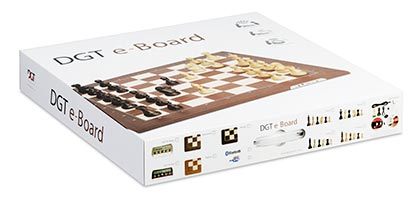 Jean-Francois Romang's project to bring together an ARM computer with a DGT eBoard wouldn't be possible without the passion of him and for sure on DGT side to build such nice chess boards. These boards btw. are used everywhere on GM-tournaments. Its alot of fun to play with a wooden chess board infront of you. I don't like to play on a computer (maybe im too old fashioned), but feeling the DGT piece set is something different as playing with a mouse, ha. Here are some pictures for you: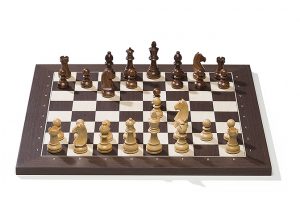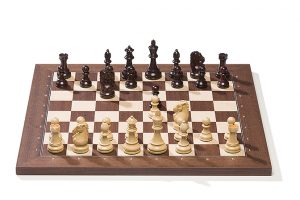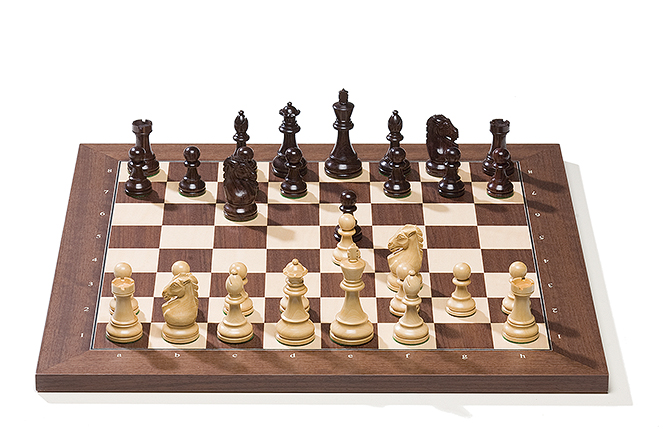 What are DGT electronic boards?
DGT e-Boards are beautifully inlaid wooden boards with official FIDE tournament-size squares (55 x 55 mm)

The boards are only 18 mm thick, same as a regular chessboard

Patented innovative sensor technology uniquely registers both the identity (type and colour) and the location of each piece

Internal memory to record chess games (stores up to 500 moves)

DGT e-Boards connect to the computer via Bluetooth, USB. Tournament e-Boards connect to the computer via Serial Port using cables or the wireless DGT Caïssa System.
Connection types of the DGT e-Boards
DGT offers 3 types of DGT e-Boards. There are serial, usb and BT boards.
DGT Serial Tournament e-Boards, is that the tournament boards can be connected together in large quantities in a serial network for a tournament set-up. They connect to the computer through cables or by using the wireless DGT Caïssa System. Well, for picochess they work, but the main reason to have them (tournament) is not used for picochess. From time to time we had problems with them, but since picochess v0.89 i hope they are solved now. Anyway, if you not buying for some kind of chess club, you'd better get one of the other two versions.
USB e-Boards are available in three types of wood: Walnut, Rosewood or Wengé. Choose any of the five available electronic DGT chess pieces sets to play. If you want to buy a e-board for picochess, this is the cheapest. And it works very well with picochess. The disadvantage is, that you need another usb cable on your desk.
The wireless Bluetooth e-Board is available in Rosewood and Walnut. The Rosewood version has indices around the edge of the board the Walnut board does not have indices. Choose any of the six available electronic DGT chess pieces sets to play. Even they abit more expensive than the usb e-Boards, its worth the money. You can connect the board by BT or by USB. I have such board and its fantastic.