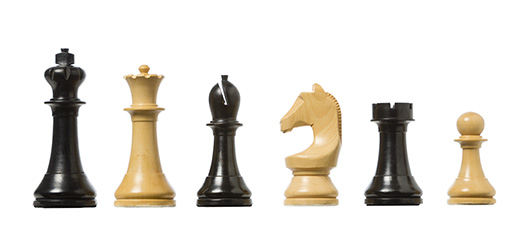 This version focus on three features:
set pieces now gives y a hint what is wrong. Before y only see "set pieces" but now, y get a small comment, what y have to change like "move piece from e4 to e2". Details below
inside the time menu y can now change the startup time with a blinking menu system. This allows y to change start time as y wish (including >90m times!). Y no longer bound to the prepared times like 5/0. Right now its abit limited, cause it sets the time for both and not for move time. But the beginning is made. Its basically HH:MM:SS and if y setup the seconds other then 0, it means "fischer" time. So y can setup say "2h game", "4m blitz", "6m 3s fischer" and so on. On a XL clock the time display is similar to the standard XL display (cause of this, i was limited to 90m before – but its gone now).
Loading the last game is implemented (actually its implemented for long – incl. before Dirk, grin) but im still blocked to release (see below). This works very well together with the new "save game" feature. Give it a try.
Despite this i also did some small improvements:

new engine versions for arasan, laser & vajolet
changing the long/short notation updates the webserver view instantly instead of "after pico move"
webserver can be forced to simulate a XL clock (i know: its not important for you, but for me – cause: who wants to use old hardware, ha?)
You need to install the prepared limited picochess again, if y update to make all these work. For this please follow: https://picochess.com/download/picoweb-for-v0-9s/
Example of the set pieces messages
This will produce the following messages on your clock (one by one):
-c4b4+ means: Move the piece from c4 to b4 (the black pawn in this case)
=wBg4- means: Remove the Bg4 from board ("=" means to the side)
-c7d3= means: move the piece from c7 to d3 and put the d3 piece to the side (therefore this "=")
-e6c7+ means: move the piece from e6 to c7
=wQe6+means: put a new piece wQ to e6 (y see this "="?)
+wNg6= means: put a new piece wN to g6 and put the former piece to the side (=)
This is abit complex to understand – i know. Basically "+" is for "add piece to square", "-" for remove piece from square and "=" means the basket. But i think, its better as before where y simply have no idea what to do! Im limited by the clock (6chars), so thats the best i can get – but maybe y have other ideas?!?
Now to the MAIN problem with 0.9s. Since there are people out there who wants all but gives nothing, you cant get it as freely as it was before. If y want to get it, please write me….I decide on the person who gets it and how and who has to wait. Mainly [but thats not all !!] y need to have an OLD registered years subscription (see here why: https://picochess.com/picochess-com-club/ ) which y cant get anymore. Im very sorry!