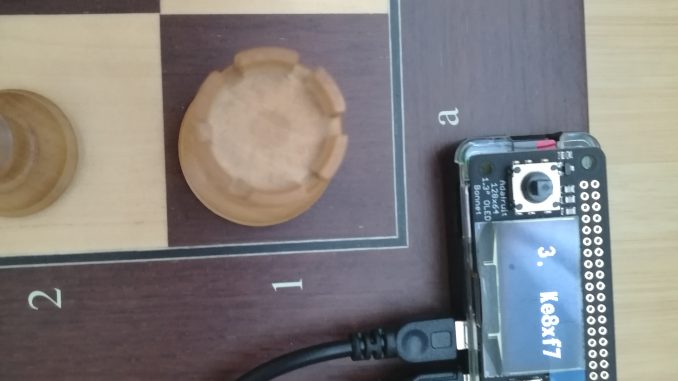 Today is "red moon" day and the next release number "R" suits this day 😉 Update Oct 2020: This post is now freely available 😉
Well, the picochess story continues. The main goal of this version is to fix some long open issues from github. I mainly worked on two issues which are:
restoring a game – You can now continue the last saved game from "games.pgn". At startup you get a "continue game" message and the last position is loaded. This feature is not completely finished cause i want to be able to also continue a not stored (finished) game. I plan to fix this on the next release – but the beginning is made 😉
pre-moves – esp the bullet players wanted to play their own move before the displayed move from picochess is really done on the board. I was told that this was already working in the v0.6x areas. Well, that was never the intention, ha. Okay, now you can play your move before y really make the move in order.
Despite this i also updated several chess engines. You can also define the path of the license file now (mainly useful for people who own more as one dgt board).
You can no longer download this package (closed on Feb 2019)