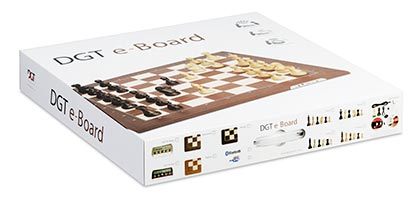 With this release i continue the history of the v0.4x and v0.5x series. These versions mainly focused on bringing chess computer stuff to picochess like "alternative move", "stop search" and many more. One big thing that has always been missing from this area is "permanent brain". With "permanent brain" the computer is thinking ahead on your time. If supposes that you will play the pondering move (=what the engine expects as your move) and thinking about what to answer when you really follow this suggestion. With old chess computers that makes the program alot stronger and also allows it to save time. Due to a odd implementation of the underlying uci protocol this can't be achieved the same way with uci engines. When picochess begin to search i have to give the times of the player and engine already 🙁 So, if you think longer, you can image (its not really so – but easier to understand) both clocks are running internally. That basically makes the engine answer your move quicker as in normal mode. So the time management of the engine is not as good as in old ages. But having this mode makes it spare the time for the following moves, thats already a big step ahead! This new "brain" mode is now also accessible with wQb5 meaning the rest of modes moved one square right. Despite this big improvement i also implemented the following (as you can see, this time its a quite big update):
in case you takeback the picochess move its now your turn (before picochess was thinking again about its move). I think thats more logical and i also made it so allover the menu system (for example if you change the interaction mode, its your turn) If you want picochess to continue to play press the lever, please.
Improvements in handling with various engines like "laser". Also i now look if the engine supports pondering and only allow to enter such pondering modes if the chosen engine supports that. Sadly rodent III doesnt have such flag, which means that you cant enter this analysis, kibitz (=pondering) modes with rodent III anymore. But i opened already an issue for the rodent3 developer, so hopefully he will fix this soon.
Improvements on voice. If you only chosen one voice like "user voice" your system voice messages werent spoken correctly. This is fixed now. Also i improved the voice speaking if you slide with your pieces for example you slided the wB from f1 to b5 , but holding too long on each square between you got too many voices spoken, cause picochess was thinking you want to play Bc4 for example. Now picochess will wait for a stable position before the move is given to the voice system. Generally sliding is working for long, but the voice system is a separate task. For this i also introduced a new flag called "slow-slide", where you can even slow down the recognition more. But please be aware that slowing down the dgt board making the board slow responding with everything, so only use this if you really suffer from alot of voices spoken due to slow sliding. Perhaps move abit quicker? 😉
I also do some coding to make the "ponder" mode working on the webserver directly. But this is only needed, if you use picochess without a dgt e-Board and want to use the new ponder mode. Despite this i did some more small updates for example the queen placing with level (bQ at 5th row) sometimes had a problem on last square (double entries). Revelation II users now get cleared led lights when they choose "switch sides" instead of former cleared when the move is finally displayed.
lastly i also updated the system menu. Some subpoints now moved inside a "info" submenu cause i thinked the "system" menu is too overloaded at first level.